Traveling to Rome for the first time is an exciting but potentially overwhelming experience. With over 50 museums, hundreds of monuments and churches, and the world-famous Vatican City as sightseeing possibilities, it is easy to feel lost among the history and cultural significance of this excellent city. Thankfully, there are many opportunities to take private tours of attractions with expert guides who can provide a unique and informative experience.
One of the best ways to adjust to the city and enjoy a beautiful day is through a private walking tour of Rome. A licensed tour guide will lead you through the Pantheon and onto the Trevi Fountain, Piazza Navona, Spanish Steps, and the Fountain of Four Rivers. The guide will focus on each space visited and you will have more than enough time to fully appreciate each city landmark.
When visiting the museums, especially the magnificent and continuous Vatican Museums, private tours are extremely useful. If you want to learn more about art history or are just looking to enrich your experience, the expert guides help you understand the significance of the paintings you are seeing. Many recommend guided tours for both the Vatican Museums and the Colosseum, because the stories and things you get learn during the tour are so interesting!
Private tours are not just for the biggest museums of Rome. Continue your education in the beautiful Vatican Gardens, The Borghese Gallery, or the limited-time Titian Exhibit at the Scuderie del Quirinale. Private tours provide information and history unknown to the general public and truly bring the works of art to life.
If you are interested in visiting Roman museums, galleries, and monuments in a private tour, please contact ItalyTravels to speak with a tour operator specialized in organizing cultural events. You can call (+0039) 055 2670402 or send an email to info@italy-travels.it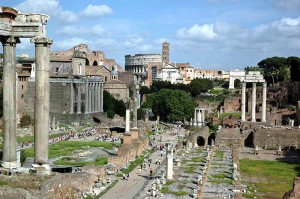 For more information, visit our website at www.ticketsrome.com